iFlip does, and always will, offer commission free trading. This includes both manual and algorithmic trades.
FINRA and the SEC charge a small fee on sell orders only. These fees are enforced regardless of which clearing broker you trade through. iFlip does not benefit from these charges.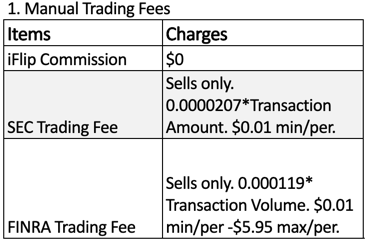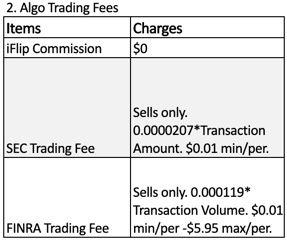 Below are fees imposed by the broker that iFlip uses - Velox Clearing - under certain circumstances. Again, these fees are not imposed by iFlip, and iFlip does not gain anything from them.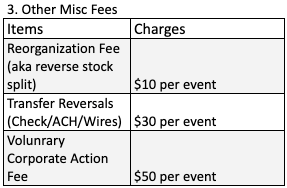 **All fees in the tables above are subject to change without notice**